Since the 1980s, My Better Home Mechanical & Electrical has been a family-run business providing excellence in customer service to homeowners across a large part of Southwest Ontario.
Electrical
We understand that the electrical system is the heart of your home that helps you enjoy all the conveniences of modern-day living.
Electrical Services
Heating & Cooling
My Better Home offers heating and cooling services that help keep you warm during winters and cool during summers.
Heating & Cooling Services

"I met Jim Noseworthy, of My Better Home, about 5 years ago. He has upgraded my electrical throughout my home. The breaker panel, outlets inside and out and several interior and exterior light fixtures . His most recent job for me was replacing my 20 gallon water tank. He and his apprentice put in a new 50 gallon, power vented, gas water heater. I've found Jim to be friendly, knowledgeable and very good at his job. I would highly recommend him."
— Karen L. Burnet, Read More Reviews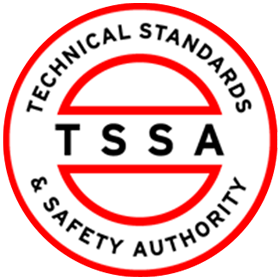 Electrical Contractor Registration Agency Approved
The Right Choice
Our team of friendly and experienced technicians can assist you with installations or repairs for your HVAC or electrical systems.
Common FAQ